The Home Marketplace Business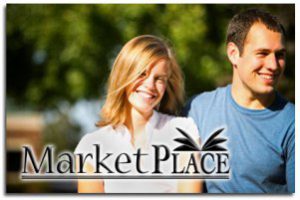 The home marketplace idea is exploding. Why?
Today's parents want more for their families than what they experienced growing up. Not just more income, but more quality family time as well.
Maybe a mom does a search for a home business for woman. What will she find? Is there something that she can do to contribute to the family income while raising the kids at home?
Most were raised by parents who worked outside the home. They had good incomes which provided all the comforts… but at the cost of not being with their children.
Day Care centers became the norm as these providers raised the children.
You know your parents were doing their best to provide. It was their way of saying "we love you" and want you to have the best.
But you know what every child wants more than anything? It's to be with their mom and dad.
The Alternative
Today's parents are finding ways to generate income from home through home business ideas.
We have some friends with eight children. They are both stay at home parents because mom's "little business" brings in $30,000 each month.
Attitudes about work at home businesses are moving away from the "little business my wife does" mentality. They also are becoming a movement of God's expanding Kingdom.
What is an entrepreneur? The definition is changing. More and more realize that it's about using God given talents in a way to serve others who are glad to pay for services or products that meet their needs.
This is a movement that is empowering believers to reclaim families as the building block of communities, states and nations. You might want to find out for yourself how to be part of this growing network of the marketplace ministry entrepreneurs.
Proven Success System
cbo also has a system that provides people what they need to start and build a successful
home based business. Our system provides you with:
• Mentoring
• Business Advice
• Patented Products
• International Networks
• Business Coaching
We have the highest success rate in our industry. U.S. statistics show that a system like ours increases the survival rate of start-ups from 35% to 87%.
This is very, very good news… considering most small businesses fail within their first five years.
To take a step toward your new career at home we invite you to subscribe today for our FREE Salt & Light E-zine. Begin learning how to become part of the emerging marketplace ministry.
Subscribe Today