Integrity In Christian Advertising
Advertising often has ulterior motives. By carefully constructed deception, advertisers almost always portray a product in terms that are not only flattering, but unrealistic.
If you have ever done a Google search for Christian business opportunities or home business ideas you know what we mean. It seems that everyone is trying to promote their "opportunity" by making it sound too good to be true.
You already know if it sounds too good to be true, it probably is!
In short, the culture of advertising is a culture of lies. So… what have you come to value? Do you think the "cleverer" your deception to get what you want, the "wiser" you become in building your business?
Pillar of Honesty
If you want to be wise in business and salt &amp light in the world as a participant in endtime ministries, try not to manipulate others by distorting reality. Be consistent between who you appear to be and who you really are… all the way down to how you promote your business.
Model your business by the saying, "What you see is what you get (WYSIWYG)". Promise less and deliver more. People will take notice and become loyal customers as you distinguish yourself from your competitors.
To desire to be really true, really real… is to want to see God. The Lord will bless you and you will see God. You'll see Him at work in your business and so will others.
What can you do to counter the effects of our culture? Go counter-culture. Let honesty become a pillar in your business.
With this said, your main sources of advertising can be broken down into nine major categories.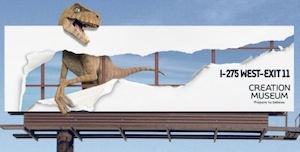 • Television
• Radio
• Newspaper
• Magazines
• Direct Mail
• Outdoor
• Internet
• Sponsorships
• Word of Mouth
Click on this types of advertising link for a comparison chart and other things we have learned about each media type.
Network Marketing Lead Generation
As leaders in the Network Marketing industry, our expertise is with Network Marketing lead generation using Christian advertising through Internet Marketing.
We have found it to be the most effective way to generate quality leads for our primary opportunity which we've been with for nearly ten years.
Our system did not come easy and was born out of adversity. The need to find a way to generate and own our leads came from experiencing lead poverty… a death sentence for any Network Marketing group.
We spent over four years developing our system using Attraction Marketing principles to create a system that not only generates quality leads automatically, but pays us for sponsoring new distributors into our organization.
Because we offer our basic system for FREE, and those who use it can do the same, it possesses viral advertising characteristics. It also has built in high integrity to keep our Christian advertising in line with our commitment to glorify the Lord in everything we do.
We give God all the credit for revealing it to us, and we named it FishFinder! after the story of Jesus showing Peter where to cast his net for a catch so big it couldn't be hauled into the boat!

Return from This Page to Gorilla Marketing

Return from Christian Advertising to Christian Business Opportunities
SaveSave
SaveSave