Business Woman Undercover Stay-at-Home Mom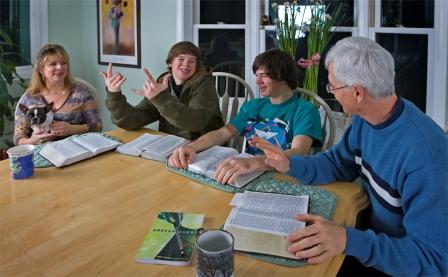 As a Christian business woman I am making a difference for my family and the Kingdom of God thanks to christian business opportunities (cbo).
Hi! My name is Laurie Prindle. I am a wife of 25 years, a mother of three boys and one of God's secret weapons!
If families are strong I believe our country will be strong.
My husband and I agreed it would be best for me to be a stay-at-home mom. You really can't put a price on what it means to raise your children at home versus a daycare. We've seen both.
I am grateful we were able to make that decision but it wasn't easy. Grateful because it made a impact on our children in a positive way. They are now grown young men following the Lord.
Many families have no choice but to put the kids in day care. I used to work at a Christian day care… but even still it never replaces real moms at home.
Financial Stress at Home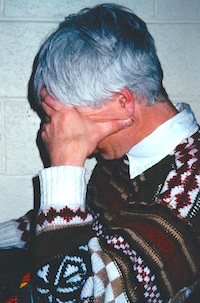 We were a one income family. Times were definitely tough financially. When the kids were old enough for school I decided to start cleaning homes.
This was my initial step as a business woman.
This first business of mine earned income for what I called "perks".
These were really necessities for most people… money for birthday presents, school clothes… my clothes and my hair… you get the picture. Now I have the money to buy business attire for women.
It also took some of the financial pressure of my husband.
Change For The Worse
About twelve years ago we had an opportunity to open a ski and bike shop. Wow! Talk about hope! We started our new business with excitement and every ounce of energy we had. It looked like the big break we had been praying for.
We also planted a church! This was something we knew the Lord wanted us to do. It was a very exciting time in our lives. It eventually turned into drudgery as my husband worked anywhere from sixty to a hundred hours per week on top of pastoring a church.
After six years we started looking for something else. Everything we looked at was a step right back into Scott trading his hours for dollars. We needed more control of our time for him to pastor effectively.
We looked for something that would give us less stress for health reasons and a better income. Our salary was two thousand per month from the shop.
Seeing Good From Bad
Right around that time we met a couple through our shop that we started developing a friendship with. They started attending our worship services and we often hung out together.
One day I overheard a story a business woman friend was sharing on the phone about health results that someone had had with a debilitating auto-immune disease who was earning twenty thousand dollars a month!
This grabbed my heart! It made me think of a woman in my church that was dealing with the same issue. I just started thinking, "What if?"… what if this could do the same thing for this woman?
What if this home business for a woman idea was something I could do to earn extra income?
Hope One More Time
Honestly, for the first time in my adult life I was starting to wonder if it was OK to hope!
I never saw myself building a home based business for women. I just knew I wanted to help people.
What happened in the five years I was building our new business from home? Abundantly above what I could ever ask for or think!
I can honestly say that if I had started my business some people wouldn't be here today because their health was so bad.
We have earned over four hundred fifty thousand dollars ($450,000 US) since we started our business. With the incredible mentoring aspect I have grown tremendously. I can now share from my heart in front of thousands of people.
God has transformed me into an anointed business woman! It has opened up many opportunities to pray with people and share my faith as well.
New Lifestyle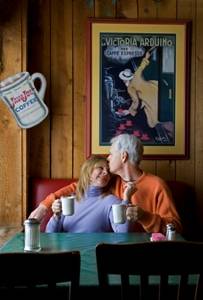 The best thing about this is the fact that I have my husband back! It's an amazing thing. Being financially stressed took all the joy out of my husband. He is a lot more relaxed and pleasant now that he doesn't have the financial pressure.
And I have discovered that he even has a sense of humor!
Home business ideas have enabled us to work at home together. I will say it was an adjustment since I never used to see him. We were able to be stay at home parents the last two years our boys lived at home before college.
I am so grateful to our friends who shared this opportunity with us. We have pastored over sixteen years at our church which has never been healthier.
Want to find out if you could become a business woman from home like myself? Let's talk. You can contact me anytime. My personal cell phone number is (208) 201-3104 or you can use the simple form below.
I'll be happy to give you all the information you need.

Return from Business Woman to Christian Business Opportunities
SaveSave