Travel Home Business Provides Worldwide Opportunities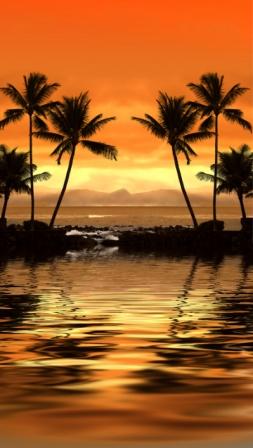 Do you like to travel? A travel home business makes your travel dreams possible. You can travel as you build your business. You can travel earning bonuses to Five Star resorts.
You can travel because you have the time and money. Our honeymoon was in Jamaica. Our parents live on both coasts… from New England to Florida to California.
Scott's sister lives in the Netherlands.
We've been a lot of places over our years together.
Yet we have been more places building our business the last four years than in over twenty years of marriage.
Bonus Travel and Tax Savings
Another bonus… when trips are not paid for by others they are 100% tax deductible… with the exception of meals and entertainment.
The IRS only allows you to deduct 50% percent of these because they figure you would be eating at home anyway.
Your travel home business will be based on helping people in fifteen international countries start and build businesses of their own. Europe, Mexico, Canada, Philippines, New Zealand, Australia and Singapore are just a few places.
Look at our business travel news to see some of our favorite travel home business trips.
Best Way to Travel
What makes it even better is you get to travel with friends! Our friends have been on many trips with us, like the time we went to Germany and climbed the precarious mountain above Neuschwanstein for a view many people will never experience.
When we first arrived the castle Neuschwanstein was cloaked behind low lying clouds. While enjoying the town below the veil dispersed to reveal a story book castle… Walt Disney's famous Cinderella castle was modeled after this very one.
Then we loaded up the van with the rest of our friends on a search for a Bavarian restaurant on the way to Garmisch. It turned out to be the Ernberg in a little Austrian village called Tirol.
The best Wiener Schnitzel in the world served by a fun loving waitress named Gloria. She was a true gem.
If you want fun and adventure the sky is the limit with your own travel and home business. We have learned a few business travel tips if you're interested.
A lot of the excitement is in discovering them yourself… but these are some things that can save time, money and make traveling more fun. Here's some more ideas on how to find discount business travel.
Make a Difference in the World
One thing we have learned is that people all over the world have hopes and dreams for a better life. What a joy to offer them a way to achieve them.
You'll have a sense of purpose… and the reality that you are like famous entrepreneurs who are making a difference in the world… literally.
Many ministry opportunities present themselves when you are traveling. God uses you and your business to touch and change lives.
We live in an isolated mountain valley of only about eight thousand people. Yet the world has been opened to us through our travel and home business.
We hope you enjoy your own journey searching our web site.
One of our main goals is to enable you to get to know us better. If you decide to look into the home business ideas we offer, who knows… we may end traveling the world together.
Return from Travel Home Business to Christian Business Opportunities