What Is An Entrepreneur?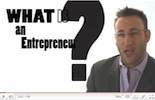 Have you ever asked this question… "What is an entrepreneur?"
How would you answer this?
Undertaking Risk
We have been successful entrepreneurs for over thirty years. Would you like to know what we find is the single most defining characteristic?
It is undertaking risk… willing to take on a business venture and risk not making a profit. Fear does not hold them back. This is also a good
definition of capitalism.
Fear is just as real for business owners as it for anyone else. It's how fear is dealt with that makes the difference.
Entrepreneurs use the promise of the future to overcome the fear of loss… and they get to keep the profit if any is realized.
The key to becoming entrepreneurial really has to do with how you deal with fear. Here are the most common fears that business people face.
• Loss of security
• Failure or rejection
• Incompetence
• Fear of the Unknown
• Fear of Loss
They key to dealing with any fear is in the word "action".
Taking Action
This is the single most effective way to deal with fear.
Entrepreneurs take action. Even a wrong decision can be the springboard to future success. Failure is what God can use to shape you and mold you into the person He created you to be.
Anytime you face a fear… the best way to deal with it is by taking courageous action. As the saying goes: "Courage is not the absence of fear. It is doing what it takes despite your fear."
This is one reason why some people thrive while the majority does not. You can easily see that most people settle for the safest, most comfortable living they can find.
It eliminates the need for them to take courageous action.
Before long they are lulled into status quo. Working for someone else is always attractive to people because most of the
risk is undertaken by someone else… the employer.
But What Is An Entrepreneur?
Someone who becomes skilled and able at undertaking risk.
You may have been born with more or less ability at taking risk than others. You may have more or less natural skill in risk taking. Either way… both can be developed.
You can learn skills and practice using them to increase your ability in applying them.
Again… the key is taking courageous action.
Face your fears and move toward them… do not turn away from them.
Each time you do you will become better equipped at facing fear and taking action.
Have you come across our offer for a free subscription to our Salt & Light E-zine? Have you taken action? What fear is stopping you from subscribing to something that may have a positive impact on your life?
What is the best way to overcome that fear?
What is an entrepreneur?
Take Action.
Subscribe Today

Want to take more action? Send an email today or give us a call.
Contact Scott and Laurie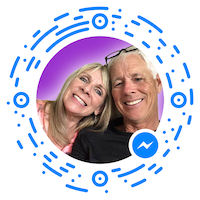 Scott and Laurie Prindle love to hear from you. Send them a message or give them a call.
They will do their best to respond within 48 hours.
Mailing and shipping address:
Salt & Light, Inc.
4711 Brown Drake Court
Tetonia, Idaho 83452
Phone numbers:
(208) 456-2222 Home Office
(208) 709-0939 Scott's Mobile
(208) 201-3104 Laurie's Mobile

Return from What is an Entrepreneur to Famous Entrepreneurs
Return from What is an Entrepreneur to Christian Business Opportunities
SaveSave
SaveSave
SaveSave