Starting a Christian Business Should Be Profitable!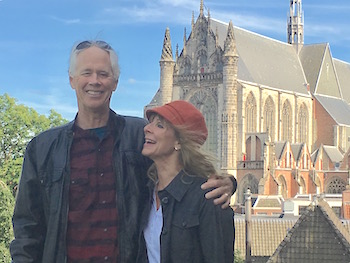 We believe starting a Christian business is one of the most effective ways to earn an income and evangelize the world.
It should be profitable for both you and the Kingdom of God. Your work is your ministry as well as your main source of income.
It is your calling from God.
Having said this it is important that your business meets several criteria.
Not sure what type of business you want to start?
Use our checklist to evaluate any top home business ideas you are considering.
There are seemingly endless options. We searched for two years before we found something that made sense.
God is For You
God absolutely wants you to profit for His glory. He wants you to consider starting a Christian business that He can use to help people. His heart is to bless the nations through you.
God is in the business of changing lives. He desires to use you and your business to do it by meeting the needs of people.
Building Trust
You provide answers for these needs through your business. People see that you really care about them. Trust is built. When they face other situations that arise they trust you enough to listen to what else you know.
Do you think there is the likelihood of hearing about eternal life… knowing the one true God and Jesus Christ whom He has sent? They will because of the relationship you build with them through your business.
God uses your business as the ministry vehicle to reach people who are outside your church family.
Your business can be an opportunity for other people who like helping people. They too are mission or commission minded like you.
They have a desire to partner with Jesus in reaching the lost through building their own business and you can become their mentor. Sounds a lot like discipleship, doesn't it?
Here's The Deal
We are always busy helping others who are starting a Christian business for themselves.
We have no idea if we can work together with you or not. This is something we have to explore together. If home based business ideas are something you want to explore, do your due diligence.
The best thing you can do is give us a call, and visit with us for a few minutes on the phone. Let us know what's on your heart. We're hear to listen. Together we'll determine if the type of business start up we have to offer is for you or not.
We encourage you to do this. This lets us know up front that you are serious enough to set an appointment with us to hear more about starting a Christian business of your own.
When you contact us we will initiate the next step to give both of us an opportunity to get to know one another.
You will also be offered a FREE subscription to our Salt &amp Light e-zine. It offers Biblical teaching and encouragement on how to be the Church through your work.
Your Privacy is Protected
You will receive an e-mail from us asking you to confirm your request. This protects you from unwanted SPAM.
When you confirm we will contact you to via e-mail to confirm your appointment.
We always respect your privacy and never use your contact information other than between us.

Return from Starting A Christian Business to Christian Based Businesses

Return from Starting A Christian Business to Christian Business Opportunities